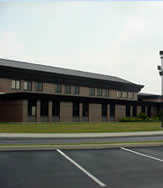 Welcome to the 2012-2013 School Year!
PARENTS: Schedules and classes are now in place and we are focused on a solid curriculum certain to make a difference in the life of every student in our music program. Here are some ways that you can help support our program.

Encouraging Parent: Competence is the result of dedicated "time on task." Music learning, music performance, and music appreciation are the outcomes of study, practice and guided listening. With limited rehearsal time, it is imperative that students invest extra time in nurturing their talents and improving their skills. Please encourage a positive practice schedule. Remember that practice time must be framed as a benefit and not as a disciplinary penalty. Look for practice tips on the back of practice sheets and in handbooks. Private lessons can also enhance their musical study. Also rememeber that a well-maintained instrument makes for more productive practice and performance.
Audience: The best audience is always parents. You are faced with a full agenda in your personal and professional lives, and you are challenged to adjust your schedule to accommodate every school function. However, your presence at our performances will mean more to your child than words can describe. Music is a family affair. Don't miss the opportunity to celebrate your child's talent.

Booster Member: There are many ways to aid and participate in our parent support organization. Please join with other parents who realize the far-reaching benefits of the arts. This organization ensures the future of quality music education for all current and future members of our groups. We currently are in need of energized people to help manage our Weaver concession stand. Hopefully you have signed up on our concessions volunteer sheet. All of the proceeds go directly to our Weaver Band and Orchestra Program. For more information, please visit our Hilliard Music Boosters web page.
Weaver Orchestra Calendar 2012 - 2013
All performances are required unless otherwise indicated.
Spaghetti Dinner Concert
Date: Tuesday, October 16, 2012
Time: 6:00 P.M.
Place: Hilliard Davidson High School Commons
*Parents may purchase a spaghetti dinner and dine while the orchestras perform.
Holiday Concert
Date: Monday, December 17, 2012
Time: 7:00 P.M.
Place: Weaver Commons
Cadet Orchestra Mid-Winter Concert (This does not involve Concert Orchestra.)
Date: Tuesday, February 19, 2013
Time: 7:00 P.M.
Place: Weaver Commons
Davidson HS Mid-Winter Concert (Required attendance for Concert Orchestra.)
Date: Tuesday, February 26, 2013
Time: 7:00 P.M.
Place: Davidson Auditorium
OMEA Solo & Ensemble Contest
Date: Saturday, April 13, 2013
Time: Times TBA
Place: TBA
*This contest is for those who want to play a solo or participate in an ensemble.
It is not a required performance for all orchestra students.
Possible Festival/ Contest
Date: Late April to Early May
Time: TBA
Place: TBA
Spring Concert & Awards
Date: Tuesday, May 21st, 2013
Time: 7:00 P.M.
Place: Weaver Commons
**Please mark these dates on your family calendar. Thanks for your cooperation and support!